18 Aug 2023
Top 10 Highest Paying Careers for Women in the UAE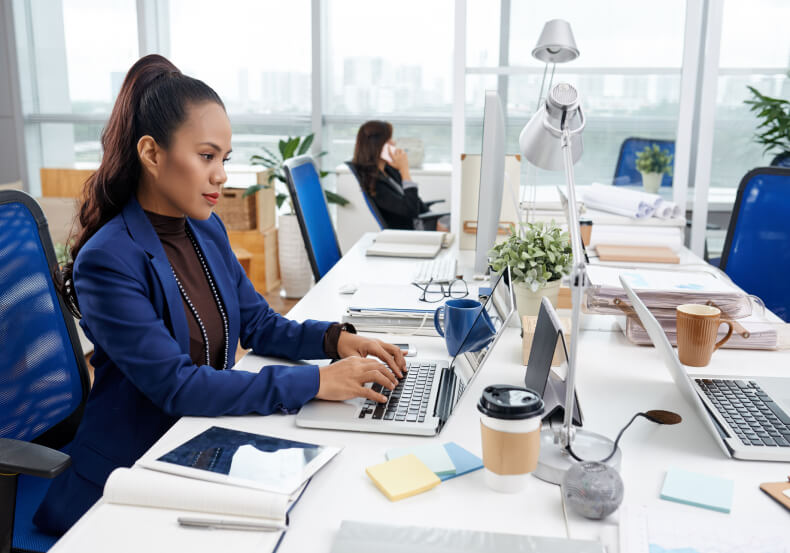 Women in the United Arab Emirates (UAE) have made significant strides in several career fields. The UAE government has promoted gender equality and women's empowerment through various policies and initiatives. As a result, women have increasingly taken on roles across multiple industries. Almost all industries have recognised the skills of women with high-paying salaries in the UAE. Let us look into some of the best highest-paying jobs for women in the UAE.
Medical Professionals
The United Arab Emirates (UAE) offers various opportunities for women in the healthcare industry. Whether physicians, Surgeons, Nurses, or Lab Technicians, UAE healthcare centers provide opportunities to women. These are offering the highest paying salaries to qualified women. The medical profession is one of the high-paying jobs in the UAE.
Engineering
The UAE (United Arab Emirates) has been promoting gender equality and diversity in the workforce, including engineering. For the last two decades, women have been increasingly encouraged to pursue careers in engineering by high-paying salaries. Today, companies are creating engineering jobs for women in the UAE.
Finance and Banking
Women in the UAE have been increasingly contributing to various sectors of the economy, including finance and banking. There are numerous job opportunities available for women in these fields. Currently, women from different countries are coming to the UAE to seek job opportunities in finance and banking. Finance and Banking sector is said to be a high paying job for women in the UAE, and several government and private banks are hiring skilled women in banking.
Information Technology
The UAE (United Arab Emirates) offers a variety of Information Technology (IT) job opportunities for women, just like it does for men. The UAE is known for its diverse and inclusive work environment, encouraging women to participate in various sectors, including IT.
Be it a Cyber Security Analyst, Network Administrator, UX/UI Designer, Web Developer, or Software Developer, UAE companies seek adept women employees to work by paying high salaries. Though you might not be from UAE, you can apply by signing in to different job portals in UAE.
Legal Professionals
Women in the UAE have taken significant steps in recent years, including in the legal profession. The UAE has been working to promote gender equality and empower women in various fields, including law. In addition, women have been increasingly entering and excelling in legal professional roles in the country. As attorneys, Legal Consultants, Judges, and In-House Counsel, the UAE is creating jobs for women.
Marketing and Public Relations
In the UAE, women have notably participated in various workforce sectors, including marketing and public relations. The UAE has tried to provide women with marketing and public relations job opportunities. Job portals in UAE can be the right platform to search for your desired job in marketing.
Pharmaceutical Industry
The UAE's pharmaceutical industry offers various job opportunities for women across multiple fields. Women from several countries have been seeking high-paying jobs in UAE, and there are many job portals in UAE to apply for desired posts and companies. Be it, Pharmacist, Clinical Research Associate (CRA), or Medical Sales Representative, companies are seeking highly professional and skilled women.
Human Resources
Various Human Resources (HR) job opportunities are available for women in the United Arab Emirates (UAE). Every industry does need HR to select the right person for a particular position. Today, women job seekers from 60 countries are arriving in UAE to work and especially, the Human resources sector is said to be the most desired position for women compared to others. HR jobs for women in UAE from noted companies are high today.
Management Consulting
Management consulting is a dynamic field that offers various jobs for women in the UAE. The UAE has been seeking to hire and empower talented women. Management consulting firms look for candidates with strong analytical, problem-solving, communication, and leadership skills in women.
As women are taking part in every sector, UAE is creating jobs for women without looking at religion, region, color and race. As there is no discrimination in countries like the UAE, it is a good sign for women to achieve their goals.